DJs
In 1986, BCP Weddings (formerly BC Productions) was formed to serve the Midwest with the best in disc jockey entertainment. Since then we have grown into one of the largest, most professional disc jockey services around. But we aren't so large that we have lost that personal touch that comes from a family run business. We aren't the largest disc jockey service in the country with hundreds and hundreds of disc jockeys. We are a family run business with employees who will dedicate themselves to you and your guests. If you have any questions or concerns please feel free to contact us at any time.
Why Trust BCP with Your Event?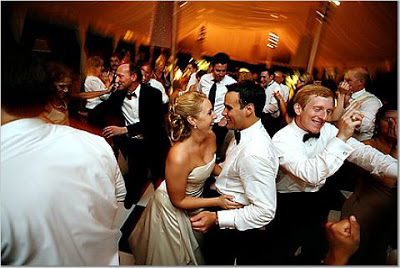 BCP Weddings sends out only trained professionals as the lead disc jockeys at your event. You will have an entertainer who will know how to keep the party going. Planning meetings are offered at your discretion with one of our experienced event planners. Every event is personalized to the tastes of you and your guests. Our disc jockeys go through extensive training and are constantly improving their skills. BCP has a dedicated training coordinator who is in charge of making sure our DJs are the tops in the business.
We have full time staff members working for BCP, as this is not just a sideline business for us; we have staked our livelihood on the success of your event.  There are nearly a hundred disc jockey services in Iowa… choose one of the rare few that are dedicated to you as their full time occupation.
All of our shows go out with one of the most comprehensive digital music libraries around.  All of our music is legal. We get our music from Promo Only. Requests are welcomed both before and during the event.
BCP's sound and light systems are all standardized, professional grade equipment plus additional backup equipment and disc jockeys are only a telephone call away if not already on site. The sound and light shows vary from simple lights that beat to the music up to intelligent lighting, fog and lasers.
BCP is an active member of many national and regional associations including NAME within the DJ Industry, are members of the Des Moines and Grimes Chambers of Commerce. Our staff and owner are heavily involved within the disc jockey industry nationwide and are working to improve the industry through educating other disc jockeys while improving our own business constantly.
Jake Feldman — President, BCP Weddings/em>